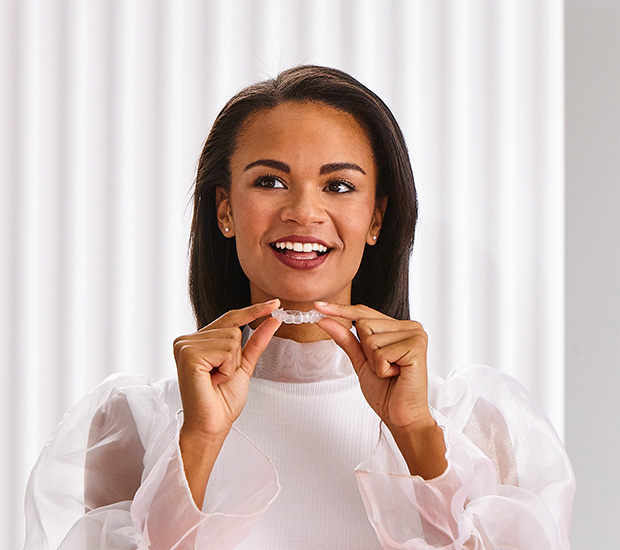 CANDID™ Clear Aligners
Mansfield, TX
Welcome to the new orthodontics
CandidPro is unlike anything else in clear aligners. It is an industry-leading remote technology, that can ensure exceptional patient outcomes, and deliver more comprehensive care—safely, conveniently (remotely), and effectively.
We invite you to call (682) 999-3696 and schedule a consultation to learn how this treatment option can work for you.
How It works

– Clear aligners, made just for you

During your treatment, you'll wear a series of clear aligners made just for you. Each aligner step requires two weeks of wear. At the end of each step, you'll receive a notification via CandidApp™ to share a progress scan with Toni Carr DDS Inspiring Smiles. These progress scans help us ensure your teeth are moving according to plan.

It's a great alternative to regular, in-person check-ins—especially if you're on a tight schedule.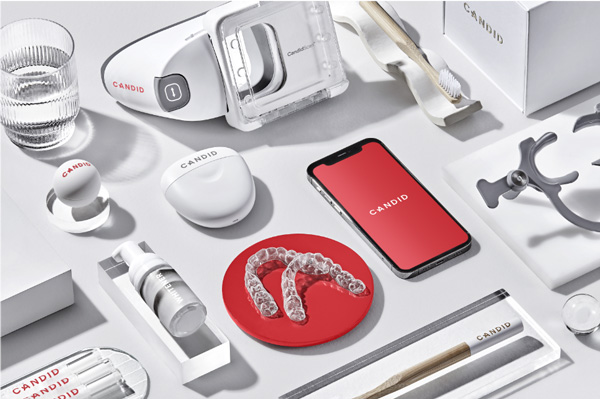 Am I A Candidate?
Do you have:
Crowded Teeth
Discolored Teeth
Spaced Teeth
Protruding Teeth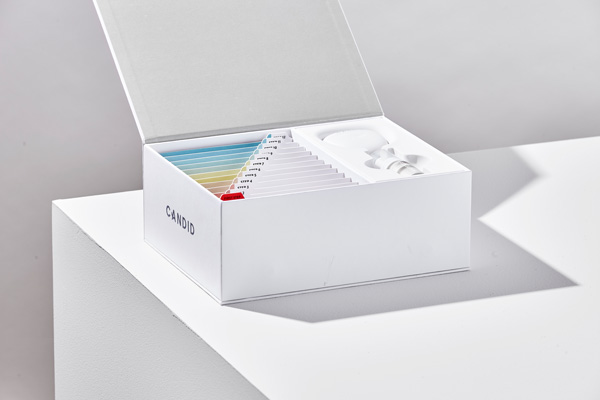 Definition of Cosmetic Dentistry Terminology
3M True Definition

The 3M True Definition Scanner is an intraoral scanner that a medical professional can operate solely on a tablet for easy access to visual of the anatomy.

Anterior Crossbite

An anterior crossbite is an occlusion problem with the palatal positioning of the maxillary anterior teeth in the upper jaw and the mandibular anterior teeth in the lower jaw.

CEREC Omnicam

CEREC Omnicam generates a full-color scan of the teeth enamel without the need for a powder coating and is simple to operate.

Dental Impression

A dental impression is a negative imprint of the teeth and soft tissue in the mouth to help create a cast or mold to restore/correct the patient's teeth.

Dentist

A dentist, also known as a dental surgeon, is a doctor who specializes in the diagnosis, prevention, and treatment of diseases and conditions of the oral cavity.

Intraoral Scan

An intraoral can helps provide the necessary details and 3D imaging professionals need to ensure they create an exact restoration for the patient's mouth.

Orthodontic Appliance

Orthodontic appliances have multiple forms that can help treat malocclusions, irregularity with the teeth and disproportionate jaw issues.

Teeth Crowding

Teeth crowding is a lack of space in the mouth for all of the teeth to grow properly, leading to the need to extract some of the teeth.
Related Posts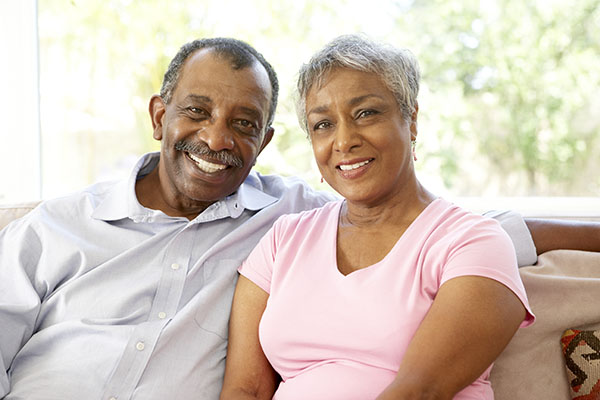 It is helpful to understand the different types of dental bridges to determine why your dentist may recommend a specific one. All dental bridges accomplish the same goal, which is to replace a missing tooth or a section of missing teeth. However, depending on the patient's goals and the status of their oral health, a…